It's with a joyful sense of contentment that I am announcing my intent to take a sabbatical from some of my online haunts (this includes AOL and Yahoo chats, and all message boards. The first thing I want to emphasize is NO WHINING. lol I am not writing off any of the friends I have made online. I am not leaving forever, and do plan on checking in from time to time to see how life is going for folks. I just don't plan on hanging around long when I visit.
Part of my decision is due to the fact that it's spring, and there are not enough hours in the day for me to get everything done around the house and at work. I'm always stretched too thin this time of year (remember, I took a three-month sabbatical last summer, although part of that was due to buying the house and moving.) So, stop freaking, and remember the flopped Therapy Buddy (American Inventor) "Everything will be all right."

I'm being perfectly honest when I say that there are some things I certainly won't miss. Over the past six months I've seen a side of Christianity that chills me to the core (may our Lord show them more mercy and love on their own day of reckoning than they have shown towards others in chats or on message boards!) I will not miss the petty bickering over doctrinal differences, nor the posting of endless bible verses followed by crude insults. I won't miss the Clone Wars in Belief Christian or Beliefs Catholic. I can live without seeing gay bashing, doctrine bashing, economical class bashings, political party bashing, Trinity bashing, Jewish and Muslim bashing, bashing in general, bashing in the name of our Lord, and bashing just because those people can't even love themselves for who they are, let alone love anyone else. I really have not bothered to even visit several message boards in a while, just because of all the hate mongers. It's a sad thought, but some people who are online only interact with human beings online, in real life, they interact with no one. These are lonely, confused, angry people and my heart goes out to them. I can't say this in an AOL chat or message board without risk of the dreaded TOS, but I have said it in Yahoo, and I'm saying it here, "Some people are really (censored) up. They need to let go and let God be in control for a while."
Besides that, I guess you can say I'm getting tired of being ragged on for my own beliefs. Sorry, but I am sticking to them. They have gotten me through a lot of hard times in life. My strength comes from God, and my grounding in faith comes from my doctrine.
Having said that, I am very offended by people who feel they have the right to shoot their mouths off while using 'freedom of speech' as their mantra. Before you speak your mind, you should always respect the fact that not only do some people know more about a subject than you do, but that your negative feelings about it may actually insult someone going through the experience. Case in point: the war in Iraq. You and I may both agree that it needs to end. But, I draw the line at our soldiers being calling 'baby killers'. I have lost loved ones who were doing their job... it's not about oil. It's about doing what you signed up to do, and doing it with honor. Every time you degrade a soldier, you degrade someone's child, husband, wife, daughter, aunt or uncle.

I'm also offended by the attacks on others, the backstabbing, the games and the cruelty. Enough already. Life is too short, and grudges will be held against you when you stand before Christ. Think about it.
Anyway, I will continue with my blog, and I will check my AOL email every so often.
I leave you with these thoughts:
Psalm 34:14 Depart from evil, and do good; seek peace, and pursue it.

Matthew 5:9 Blessed are the peacemakers: for they shall be called the children of God.

John 14:27 Peace I leave with you, my peace I give unto you: not as the world giveth, give I unto you. Let not your heart be troubled, neither let it be afraid.

James 3:17 But the wisdom that is from above is first pure, then peaceable, gentle, and easy to be intreated, full of mercy and good fruits, without partiality, and without hypocrisy.
And finally:

Romans 12

Living Sacrifices
Therefore, I urge you, brothers, in view of God's mercy, to offer your bodies as living sacrifices, holy and pleasing to God—this is your spiritual act of worship. Do not conform any longer to the pattern of this world, but be transformed by the renewing of your mind. Then you will be able to test and approve what God's will is—his good, pleasing and perfect will.
For by the grace given me I say to every one of you: Do not think of yourself more highly than you ought, but rather think of yourself with sober judgment, in accordance with the measure of faith God has given you. Just as each of us has one body with many members, and these members do not all have the same function, so in Christ we who are many form one body, and each member belongs to all the others. We have different gifts, according to the grace given us. If a man's gift is prophesying, let him use it in proportion to his faith. If it is serving, let him serve; if it is teaching, let him teach; if it is encouraging, let him encourage; if it is contributing to the needs of others, let him give generously; if it is leadership, let him govern diligently; if it is showing mercy, let him do it cheerfully.
Love
Love must be sincere. Hate what is evil; cling to what is good. Be devoted to one another in brotherly love. Honor one another above yourselves. Never be lacking in zeal, but keep your spiritual fervor, serving the Lord. Be joyful in hope, patient in affliction, faithful in prayer. Share with God's people who are in need. Practice hospitality.

Bless those who persecute you; bless and do not curse. Rejoice with those who rejoice; mourn with those who mourn. Live in harmony with one another. Do not be proud, but be willing to associate with people of low position. Do not be conceited. Do not repay anyone evil for evil. Be careful to do what is right in the eyes of everybody. If it is possible, as far as it depends on you, live at peace with everyone. Do not take revenge, my friends, but leave room for God's wrath, for it is written: "It is mine to avenge; I will repay,"says the Lord. On the contrary: "If your enemy is hungry, feed him; if he is thirsty, give him something to drink. In doing this, you will heap burning coals on his head." Do not be overcome by evil, but overcome evil with good.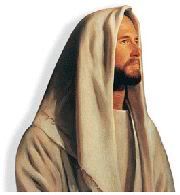 Matthew 5:16 In the same way, let your light shine before men, that they may see your good deeds and praise your Father in heaven.